Rain before rainbows. Clouds before sun.
Night before daybreak. A new day's begun.

A girl and her companion fox travel together from a place of loss and despair, through uncertain times, towards the hope of colour, light and life. Along the way, they find friends to guide and support them. Together, they build a glorious future and discover there is a way out of the darkness, into the light of the rainbow. A book with immense hope at its heart, this is a positive message for anyone who's ever gone through a tough time.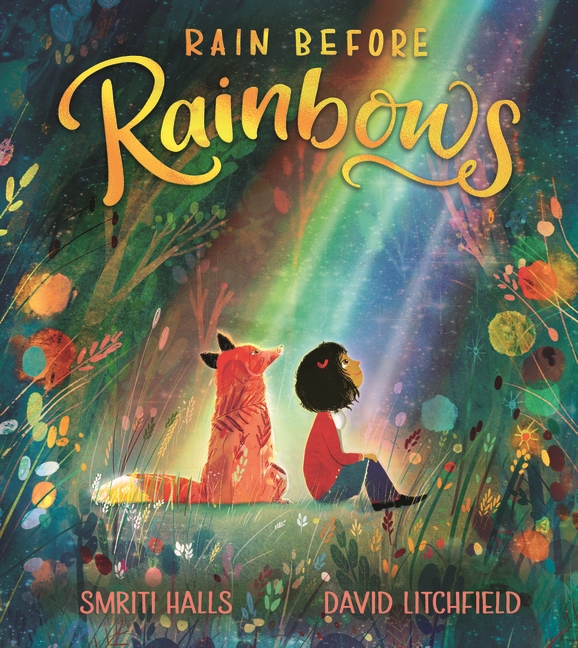 In June 2020, Walker Books released Rain Before Rainbows ahead of publication as a free eBook to raise awareness for Save the Children's #SaveWithStories campaign which is helping children most affected by the coronavirus pandemic. The book was read by Stanley Tucci as part of this campaign. The rainbow has become an incredible symbol of hope and optimism, and we hope that this uplifting story continues to be a source of comfort and light to children and families.
You can buy Rain Before Rainbows: here
Stanley Tucci reads Rain Before Rainbows
Text © 2020 Smriti Halls. Illustrations © 2020 David Litchfield. Rain Before Rainbows published by Walker Books Ltd., London. All Rights Reserved. Warning: Unauthorised copying, hiring, lending, public performance and broadcasting are prohibited.